Our Mission
Empowering the Caregiver and Carepartner with awareness, knowledge, skills, techniques, strategies and resources for better ways to care for someone living with dementia.  Whether caring for a loved one, caring as a professional, or simply interested in learning more about dementia, DementiaMatters© Is the community resource and support.          

Our Vision
To bring hands on dementia training, resources and a connection to dementia experts to every person/business whereby empowering the caregiver with the skills, strategies and support when working with those living with dementia.

Business Overview
Although dementia mainly affects older people, it is not a normal part of aging.  Worldwide, 50 million people have dementia and there are 7.7 million new cases every year.  Alzheimer's disease is the most common cause of dementia and may contribute to 60–70% of cases.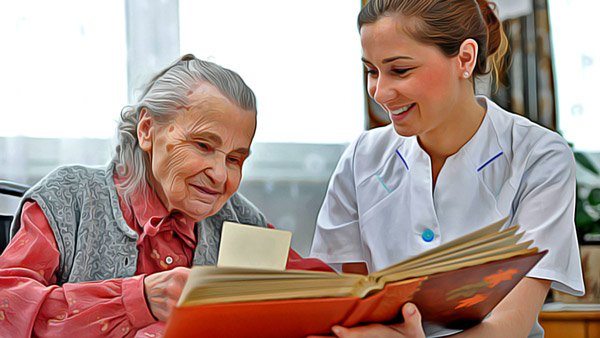 There are more than 28,000 Assisted Living residences in the U.S., housing more than one million people, according to the National Center for Assisted Living (NCAL).  The "typical" assisted living resident is an 83-year-old woman.  Statistics also have it that in the United States of America alone, there are about 386,384 licensed and registered Medical Home Care Facilities responsible for employing about 1,737,543 employees and the industry rakes in a whooping sum of $84billion annually with an annual growth rate projected at 4.0 percent.
There are 170+ Assisted Living facilities with Memory Care units in Virginia.
Eighty-three percent of the help provided to older adults in the United States comes from family members, friends or other unpaid caregivers.  Nearly half of all caregivers who provide help to older adults do so for someone living with Alzheimer's or another dementia.
About one in three caregivers (34 percent) is age 65 or older.
Approximately two-thirds of caregivers are women; more specifically, over one-third of dementia caregivers are daughters.
Most caregivers (66 percent) live with the person with dementia in the community.
Approximately one-quarter of dementia caregivers are "sandwich generation" caregivers — meaning that they care not only for an aging parent, but also for children under age 18.